OUR SPECIALITIES
Apartment Units

Common Hallways
Clubhouses
Laundry Rooms
We understand that cleaning apartment communities requires a unique approach. For this reason, all we do is Apartment Turnover and Common Area Cleaning.
As the exclusive cleaning contractor for many of the largest property management companies in Michigan, we've earned a reputation for excellence that we refuse to dishonor.
LOCATIONS
Grand Blanc
8445 S Saginaw St, Ste 301
Grand Blanc, MI 48439
Ypsilanti
61 N Huron St
Ypsilanti, MI 48197
Rochester Hills
1985 Northfield Dr
Rochester Hills, MI 48309
Dedication & Accessibility
You'll be amazed with the accessibility, knowledge, and responsiveness of our management team. With over 30 years of experience in multifamily properties, we deeply understand your business and our role in making it run smoothly. Our team includes former property managers and maintenance supervisors who eat, sleep, and breathe apartment turns. Managers and Supervisors spend 90% of their time in the field and personally handle any issues that arise. This hands-on approach ensures that no detail is overlooked and that any areas identified for improvement are promptly addressed. Our field managers are supported by a dedicated office staff that expertly handles all administrative functions.
Meet The Alpine Team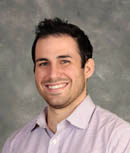 Bryan Muscat
President, COO

As President and Chief Operating Officer, Bryan focuses on business development, service delivery, and human resources. He spends a significant amount of his time in the field communicating with customers and working with our regional managers.
Prior to entering the janitorial industry, Bryan worked as an Assurance and Advisory Associate with Ernst & Young LLP in Detroit, where he specialized in state grants for non-profit healthcare organizations.
Bryan received his Bachelor of Science in Accounting from Michigan State University, where he also earned his Masters of Science in Accounting, graduating with honors.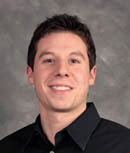 Jake Wiles
President, CFO

As President and Chief Financial Officer, Jake oversees all financial, administrative, and information technology functions for the company. He works primarily out of the Corporate Office in Grand Blanc.
Prior to entering the janitorial industry, Jake worked as an associate in the Assurance and Advisory practice of Ernst & Young LLP in Detroit, where he performed financial statement audits focused primarily in the banking industry.
Jake earned a BA in Business Administration with concentrations in Finance and Accounting from Alma College, where he graduated Magna Cum Laude with Honors in Business Administration. He is a licensed Certified Public Accountant (CPA) in the State of Michigan.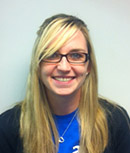 Angel Stone
Regional Manager – Ypsilanti
Angel@AlpineFacility.com
Angel has been with Alpine since the very beginning. Her attention to detail and willingness to go above and beyond for our customers makes her an invaluable member of our team. Angel started as a cleaner, was quickly promotted to quality control suppervisor, then training manager and is now the regional manager of the Ypsilanti area.  Angel plays a major role in developing and implementing best practices throughout the entire company. Prior to joining Alpine, Angel spent over 6 years in customer service.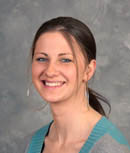 Mallory McCoy
Regional Manager – Grand Blanc
Mallory@AlpineFacility.com
Mallory began her career at Alpine as an apartment cleaner in the Grand Blanc region. In this position it quickly became apparent that not only was Mallory an incredibly skilled and knowledgeable cleaner, but she was also a natural leader. Mallory was rapidly promoted to Quality Control Supervisor, where she spent a lot of her time in the Ypsilanti region working with some of our largest customers. When the Regional Manager position opened up in Ypsilanti, Mallory was approached with the opportunity and she seamlessly transitioned into the new role. Prior to joining Alpine, Mallory spent 3 years cleaning apartments for Trademark Janitorial.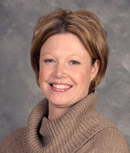 Marnee Michael
Office Manager – Corporate Office
Marnee@AlpineFacility.com
Marnee works out of the corporate office in Grand Blanc, where she manages all administrative functions. Some of her many responsibilities include: scheduling, payroll, billing, purchasing, and inventory management. Prior to joining Alpine, Marnee spent her entire career working in the property management industry. While the property manager of a large apartment community in Swartz Creek, MI, she used Alpine as her cleaning contractor and was so impressed that she decided to join the company. Because of her background, Marnee has a deep understanding of what both our customers and employees go through on a daily basis.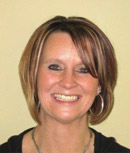 Shannon Conner
Quality Control Supervisor
QualityTeam@AlpineFacility.com
As Quality Control Supervisor, Shannon plays a big role in developing the skills of our cleaning staff and ensuring that the level of service received by our customers continues to exceed expectations. While based out of Grand Blanc, Shannon spends the majority of her time in the Ypsilanti region. Prior to joining Alpine, Shannon spent over 4 years cleaning apartments for Trademark Janitorial.